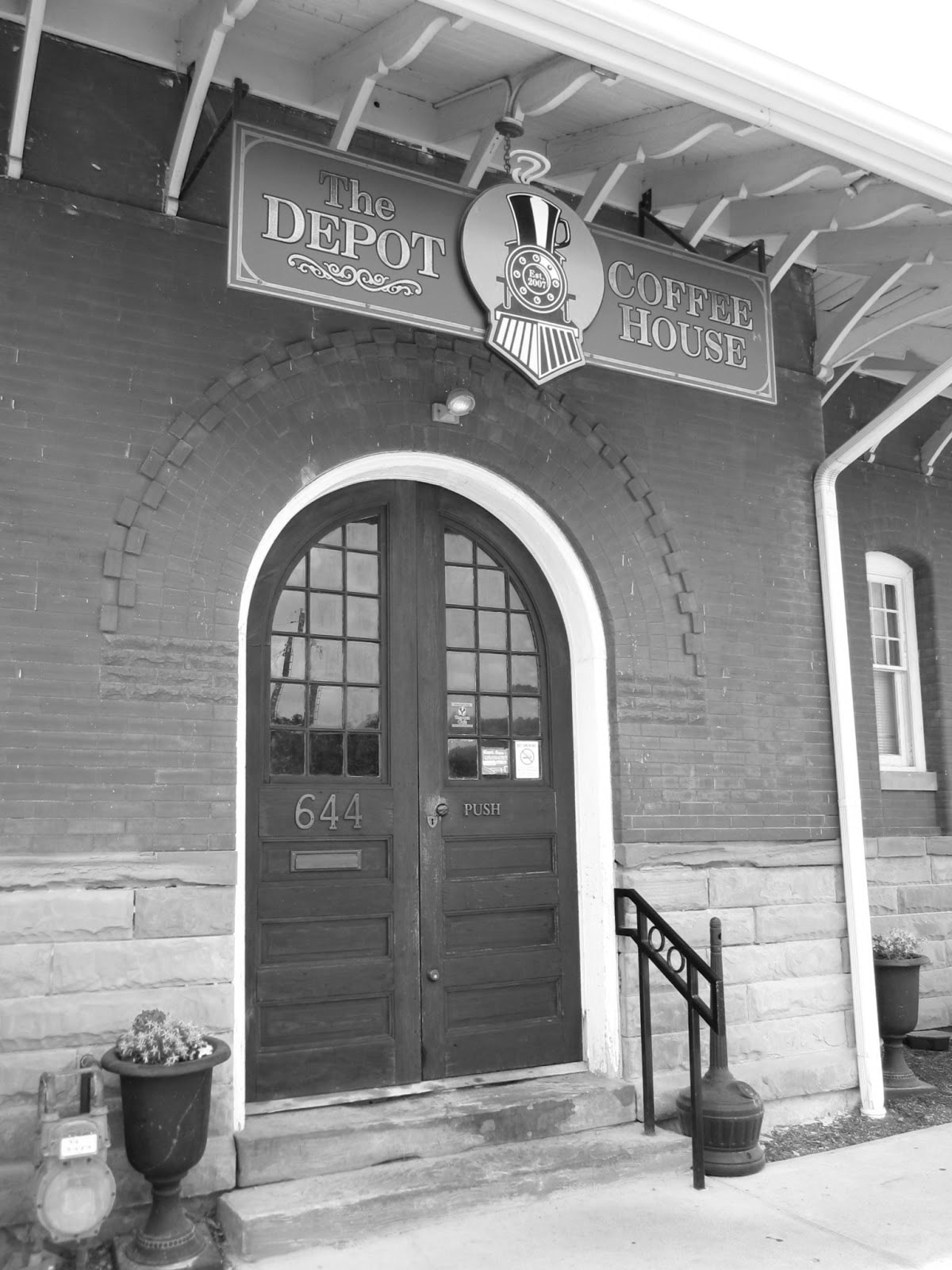 The Simon Kenton Pathfinders purchased the Pennsylvania Railroad Station for restoration and public restrooms for trail users and community.
More about the Depot
The depot is located:
644 Miami St
Urbana, OH 43078
In order to apply for the funds to update the building, the building had to be owned by a government agency. In March of 2005, we sold the building to the City of Urbana. The City received funding from the Ohio Department of Transportation in March 2005 of $544,000.00 to restore and repair the outside of the building, install new restrooms, street lights, landscaping, and sidewalks. In December 2006, the City of Urbana leased the Urbana Station to the Simon Kenton Pathfinders.
The opening ceremony for the Depot was on April 12, 2007.
On April 15, 2007, the depot was officially opened to the public.
In July 2007 the SKP installed bike lockers on the grounds at the depot on Miami Street.
The Depot Coffee House
The Simon Kenton Pathfinders subleases the depot to a locally owned and operated coffeehouse. Visit The Depot Coffee House website to learn more.
https://www.depotcoffeehouse.com/
(External website not owned or operated by the Simon Kenton Pathfinders)
The restrooms are shared for public use.
Support the Simon Kenton Pathfinders –
Become a member today!