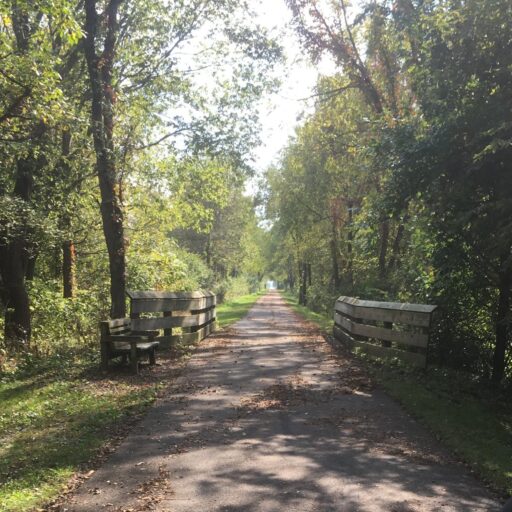 Simon Kenton Pathfinders
23rd Annual Bike Tour
Sunday, September 10th, 2023
Depot Coffee House
644 Miami St.
Urbana, OH 43078
(In Memory of Betsy Bohl)
Please join us to support the ongoing maintenance of the beautiful Simon Kenton Trail in Champaign and Logan Counties!
Your choice of a metric half century (31 miles) or a full metric Century (62 miles). We will also have a kid/family safe 15 mile ride totally on the trail. Routes will be on both roads and trail in a rural area; choice of hilly, flat or both. All distances are approximate.
Maps of routes & Ride with GPS links:
SAG services, maps and more will be included with registration which will be online only at: runsignup.com (or sign up on tour day for an additional fee).
If you have questions, you may also e-mail us at: [email protected]
---
Our mission is to build and maintain a multi-use trail and provide trailside amenities for the trail linking Champaign and Logan Counties to a regional trail system.
We began with only 17 members. Today we have over 150 active members. We need your support to maintain and improve the Simon Kenton multi-use trail in Champaign and Logan counties.
Support the Simon Kenton Pathfinders – Become a member today!
---
Contact
Simon Kenton Pathfinders
P.O. Box 91
Urbana, OH 43078
[email protected]